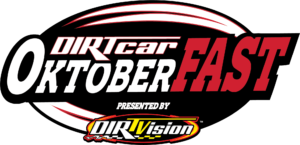 October 6th - 11th, 2020
2020 continues to be a year without precedent. Given the ongoing COVID-19 restrictions — knowing NAPA Super DIRT Week just wouldn't be Super DIRT Week without thousands of spirited fans on location — DIRTcar Racing has scheduled a six-day extravaganza of the four premier Northeast divisions, spotlighting the Super DIRTcar Series. With purses and prize money totaling over $300,000, DIRTcar OktoberFAST will feature six tracks in six days, participants-only at track, broadcast live to fans around the world on DIRTVision from October 6-11.
DIRTcar OktoberFAST FAQs
What is DIRTcar OktoberFAST?
DIRTcar OktoberFAST is six nights of racing throughout the state of New York. The Super DIRTcar Series will headline each night with the DIRTcar 358 Modifieds, DIRTcar Sportsman and DIRTcar Pro Stock divisions all rotating races throughout the week.
Where is DIRTcar OktoberFAST being held?
Races will be held at Albany Saratoga Speedway, Utica-Rome Speedway, Fulton Speedway, Can-Am Speedway, Land of Legends Raceway and Weedsport Speedway.
Can I attend DIRTcar OktoberFAST?
Currently state and local COVID-19 regulations WILL NOT allow spectators in the stands at any of the DIRTcar OktoberFAST events.
Where can I watch DIRTcar OktoberFAST online?
All six nights of the DIRTcar OktoberFAST week will be streamed online via DIRTVision. DIRTcar OktoberFAST WILL BE included in the $39 a month FastPass. 
DIRTcar OktoberFAST Sponsors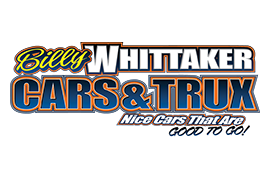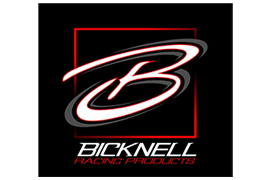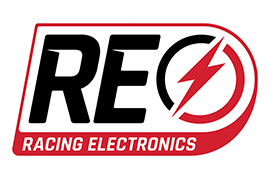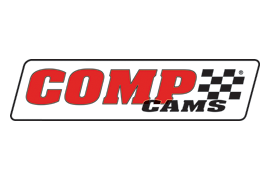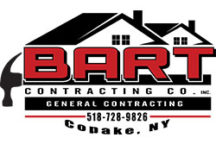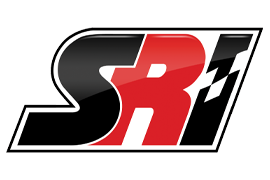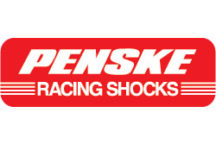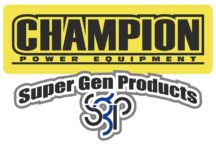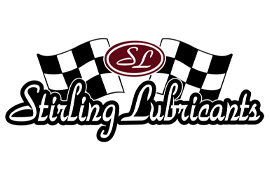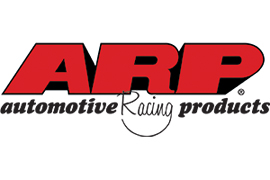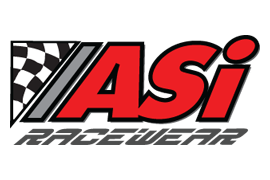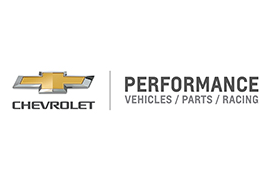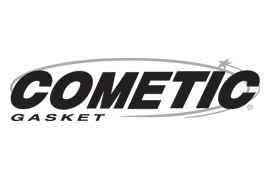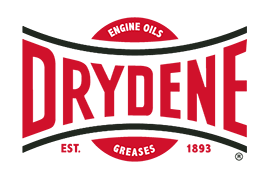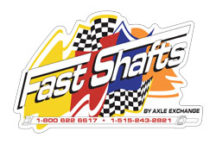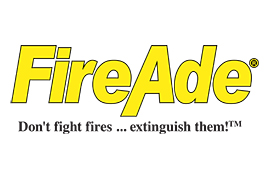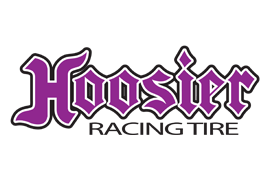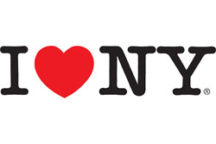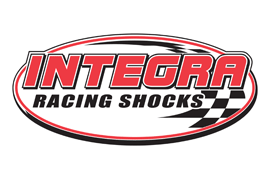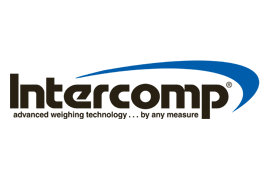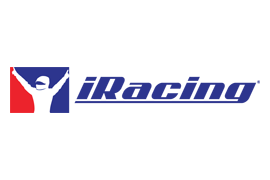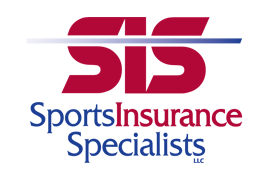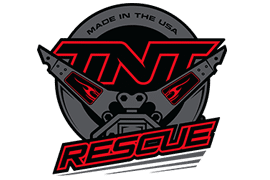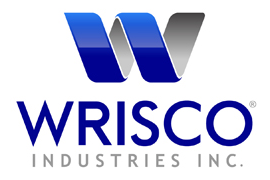 | | | | | | | |
| --- | --- | --- | --- | --- | --- | --- |
| | Albany-Saratoga: Bart Contracting | Utica-Rome: SRI | Fulton: Penske Shocks | Can-Am: St. Lawrence Radiology | Land of Legends: SuperGen Prods / Champion Power | Weedsport: Stirling Lubricants |
| Super DIRTcar Series | Payout | Payout | Payout | Payout | Payout | Payout |
| Pole Award | $500.00 | $500.00 | $500.00 | $500.00 | $500.00 | $500.00 |
| Outside Pole Award | $250.00 | $250.00 | $250.00 | $250.00 | $250.00 | $250.00 |
| Last Chance Showdown (1st Non-Qualifier) | $250.00 | $250.00 | $250.00 | $250.00 | $250.00 | $250.00 |
| Hard Luck Award | $500.00 | $500.00 | $500.00 | $500.00 | $500.00 | $500.00 |
| Hard Charger Bonus | $250.00 | $250.00 | $250.00 | $250.00 | $250.00 | $250.00 |
| Leader at Lap 19 | $20.20 | $20.20 | $20.20 | $20.20 | $20.20 | $20.20 |
| Most Laps Led without winning | $250.00 | $250.00 | $250.00 | $250.00 | $250.00 | $250.00 |
| DIRTcar 358 Modifieds | Payout | Payout | Payout | Payout | Payout | Payout |
| Pole Award | | $500.00 | $500.00 | $500.00 | | |
| Outside Pole Award | | $250.00 | $250.00 | $250.00 | | |
| Last Chance Showdown (1st Non-Qualifier) | | $250.00 | $250.00 | $250.00 | | |
| Hard Luck Award | | $500.00 | $500.00 | $500.00 | | |
| Hard Charger Bonus | | $250.00 | $250.00 | $250.00 | | |
| Leader at Lap 19 | | $20.20 | $20.20 | $20.20 | | |
| Most Laps Led without winning | | $250.00 | $250.00 | $250.00 | | |
| DIRTcar Sportsman | Payout | Payout | Payout | Payout | Payout | Payout |
| Pole Award | $250.00 | | $250.00 | $250.00 | $250.00 | $250.00 |
| Outside Pole Award | $100.00 | | $100.00 | $100.00 | $100.00 | $100.00 |
| Last Chance Showdown (1st Non-Qualifier) | $100.00 | | $100.00 | $100.00 | $100.00 | $100.00 |
| Hard Luck Award | $250.00 | | $250.00 | $250.00 | $250.00 | $250.00 |
| Hard Charger Bonus | $100.00 | | $100.00 | $100.00 | $100.00 | $100.00 |
| Leader at Lap 19 | $20.20 | | $20.20 | $20.20 | $20.20 | $20.20 |
| Most Laps Led without winning | $100.00 | | $100.00 | $100.00 | $100.00 | $100.00 |
| ALL entries drawn | Chevy 602/604 Motor | | Chevy 602/604 Motor | Chevy 602/604 Motor | Chevy 602/604 Motor | Chevy 602/604 Motor |
| DIRTcar Pro Stocks | Payout | Payout | Payout | Payout | Payout | Payout |
| Pole Award | $250.00 | $250.00 | | | | $250.00 |
| Outside Pole Award | $100.00 | $100.00 | | | | $100.00 |
| Last Chance Showdown (1st Non-Qualifier) | $100.00 | $100.00 | | | | $100.00 |
| Hard Luck Award | $250.00 | $250.00 | | | | $250.00 |
| Hard Charger Bonus | $100.00 | $100.00 | | | | $100.00 |
| Leader at Lap 19 | $20.20 | $20.20 | | | | $20.20 |
| Most Laps Led without winning | $100.00 | $100.00 | | | | $100.00 |
| ALL entries drawn | Chevy 602/604 Motor | Chevy 602/604 Motor | | | | Chevy 602/604 Motor |
DIRTcar OktoberFAST Confirmed Drivers
20 – Brett Hearn
165 – Rex King
3D – Matt DeLorenzo
14 – Brian Swarthout
32r – Ronnie Davis III
25 – Erick Rudolph
46 – Darren Smith
2rj – Ronnie Johnson
m1 – Tim Murphy
98 – Rocky Warner
4B – Derek Bornt
55 – Allison Ricci
19 – Jessey Mueller
35 – Mike Mahaney
19w – Justin Wright
115 – Ken Tremont Jr.
48Too – David Rauscher
77 – Lance Dusett
32c – Max McLaughlin
42P – Pat Ward
3J – Marc Johnson
2 – Jack Lehner
7 – Donald Ronca
111 – Demetrios Drellos
38 – Timothy Harris
23 – Kyle Coffey
19 – Tim Fuller
98H – Jimmy Phelps
4 – Andy Bachetti
14 – CG Morey
121 – Gary Tomkins
49 – Billy Dunn
36 – Ben Bushaw
60 – Jackson Gill
1NY – Gregory Atkins
8 – Mat Williamson
39 – Ryan Bartlett
4 – Billy VanInwegen
15 – Todd Root
10 – Ryan Susice
44 – Anthony Perrego
14NY – Daniel Johnson
66x – Carey Terrance
2rj – Jim Nagle
17 – Marcus Dinkins
99L – Larry Wight
91 – Billy Decker
M1 – David Marcuccilli
88 – Joe August
14j – Alan Johnson
2020 – Tyler Trump
5H – Chris Hile
33j – Robbie Johnston
24R – Garett Rushlow
X – Chad Phelps
44 – Stewart Friesen
1z – Jessica Friesen
72 – Cass Bennett
63 – Adam Roberts
21 – Derrick Podsiadlo
3 – Justin Haers
9s – Matt Sheppard
7mm – Michael Maresca
27w – Nick Webb
3 – Chad Brachmann
28 – Jordan McCreadie
55 – Matt Hulsizer
21A – Peter Britten
11j – James Sweeting
20 – Tyler Corcoran
22 – Gil Tegg
83X – Tim Sears Jr.
62S – Tom Sears Jr.
97 – Bobby Hackel IV
12x – Dillon Groover
31m – Jimmy Maier
70a – Alex Payne

180 – Lucas Heintz
165 – Rex King
83 – Chris Stevens
42 – Colton Wilson
4* – Kevin Root
69 – Randy Green
25 – Erick Rudolph
714 – Gordon Button
21H – Bob Henry Jr.
74 – Lucas Fuller
36 – Ben Bushaw
14AJ – AJ Miller
97 – Randy Shantel
58M – Marshall Hurd
32R – Ronnie Davis
33X – Matt Janczuk
132 – Brandon Michaud
01c – Justin Wright
16R – Richard Smith
42P – Pat Ward
3J – Marc Johnson
4 – Greg Martin
6 – Mat Williamson
86 – Matt Steffenhagen
B16 – Alan Barker
24k – Nick Krause
816 – Jeff Rockefeller
19 – Tim Fuller
60 – Jackson Gill
19 – Jessey Mueller
98H – Jimmy Phelps
20 – Corey Cormier
49 – Billy Dunn
4 – Andy Bachetti
11t – Jeff Taylor
93 – Ryan Bartlett
4 – Billy VanInwegen
26 – Michael Mandigo
18 – Ryan Macartney
34 – Andrew Ferguson
3M – Michael Stanton Jr.
15 – Todd Root
44 – Anthony Perrego
26 – Ricky Richner
22j – Jeremy Dygert
21 – Ryan Darcy
7G – Brad Godshalk
69c – Collin DuBois
20 – David Schilling
15r – Bobby Flood
2rj – Ronnie Johnson
69 – Tyler Boniface
99L – Larry Wight
91 – Billy Decker
63 – David Constantino
19 – Jessey Mueller
7c – Glenn Forward
98 – Rocky Warner
27Z – Dylan Zacharias
34 – George Foley
97 – Randy Shantel
22 – Gil Tegg
M1 – David Marcuccilli
66x – Carey Terrance
44 – Stewart Friesen
35 – Mike Mahaney
31 – Lance Willix
45R – Preston Forbes
9 – Tyler Meeks
22 – Brandon Walters
3 – Justin Haers
9s – Matt Sheppard
7mm – Michael Maresca
27w – Nick Webb
3 – Chad Brachmann
10 – Tyler Corcoran
11j – James Sweeting
28 – Jordan McCreadie
55 – Matt Woodruff
29J – Joel Hall
32c _ James Meehan
7s – Shaun Shaw
23L – Cameron Black
215 – Adam Pierson
10 – Willy Decker
21H – Bob Henry
12 – Girard Watts

42 – Daryl Nutting
42D – Dan Grignon
12 – Addison Bowman
126 – Zachary George
08 – Jack Speshock
15 – Shawn Frost
60 – Hunter Lapp
38 – Kevin Stevens
23 – Tim Smythe
91 – Bobby Flood
34 – Kevin Root
92 – Andrew Buff
997 – Robert Bublak
52 – Ron Proctor
5 – Tanner Siemons
20 – Bucko Branham
7b – James Harbison
23c – Tommy D'Angelo
77J – Jeff Higham
14AJ – AJ Miller
6 – Cody Manitta
25 – Derrick Borkenhagen
82s – Will Shields
31b – Ryan Dolbear
5 – Ryan Neiger
29 – Nick Heywood
35T – Cameron Tuttle
80x – Cody Wolfe
7z – Zachary Payne
33X – Matt Janczuk
77L – Ed Lukas
51 – Richard Townsend
99 – Griffen Mansmith
32 – Ryan Shanahan
18 – Ed Downing
1f – Andrew Lloyd
33R – Travis Bruno
51 – Jimmy Moyer
71 – Delbert LeGrow Sr.
2k – Josh Amodio
21c – Brian Calabrese
19L – Joe Williams
557 – Patrick Nolan
82 – Colby Herzog
27 – Jason Reome
28x – Stephen Marshall
38 – Zach Sobotka
1D – Paul DeRuyter
14 – Jeremy Pitcher
18 – Bobby Heintz
19c – Brandon Carvey
18 – Jeff Washburn
14 – Zach Arquiett
34 – Eric Nier
56 – Garrison Krentz
75 – AJ Custodi
3 – Tanner Warner
1X – Justin Stone
66 – Brett Martin
2 – Chris Thurston
5 – Amy Holland
39 – Richie Riggs
74 – Kelly Smith
7s – Torrey Stoughtenger
12C – Peter Carlotto
42t – Tucker OConnor
90 – Nathan Peckham
91NH – James Fadden
00 – Sam Hoxie
621g – Trevor Gibbens
10G – Austin Germinio
4 – JJ Courcy
92C – Kevan Cook
79 – Jeffrey Prentice
1m – Tyler Murray
64b – Brett Buono
T69 – Travis Green
111 – Brett Senek
771 – Joe Sobotka
33 – Richard Murtaugh
98H – Walter Hammond
18 – Gavin Eisele
87 – Rocco Leone
41 – Dalton Rombough
28 – Jordan Moden
88 – Walt Hammond Jr.
25 – George Sanford
132 – Dalton Martin
17J – Brenton Joy
57H – Remington Hamm
1 – Nick Arnold
1X – Casey Williams
00 – Jason Gray
2 – Chris Thurston
99M – Mike Phelps
27 – Michael Ballestero
17J – Brenton Joy
410 – Mike Fowler
18P – Casey Pavlick
31 – Kane Bristol
12G – Matt Guererri
357 – Marty Kelly III
83D – Dustin Bradley
26 – Kyle Richner
86N – Timothy Nies
307 – Karl Barnes
54g – Greg Snyder
21 – Bill Suave
27Z – Dylan Zacharias
10x – Cory Castell
Stolen9 – Bentley Gray
24 – Jordan Kelly
20k – Kyle Inman
14t – Payton Talbot
81 – Austin Susice
04 – DJ Gonyo
B24 – Brendan Gibbons
22 – Noah Walker
414 – Dan Keyes
81d – Angelo DiCarlo
19 – Jamy Begor
22 – Tim Hartman Jr.
84p – Joshua Pete
1a – Tim Dwyer
18 – Chris Cayea
02 – David Boisclair
5 – Pat Jones
4E – Emmett Waldron
18 – Justin Gadbaw
38 – Jason Parkhurst
07 – Brian Harris
80x – Mike Button
21 – Andrew Howard
35 – Bailey Groves
66w – Derrick Webb
21 – Daryl Barrett
17g – Garrett Poland
26 – Derrick Mcgrew
16 – Aaron Jacobs
71 – Tim Falter
6 – Brian Hudson
1 – Jack Meeks
2x – Mike Amell
25g – Nick Guererri
8 – Alan Fink
64 – Tyler Corcoran
FOX28 – Jeff Stevenson
1R – Ricky Thompson
3 – Christopher Mackey
01R – Robert Gage
63 – Jessica Kriegisch
138 – Sean Beardsley
21r – RJ Tresidder
57h – Rocky Grosso
2k – Josh Amodio
15 – Adam Pierson
9 – Jonathan Reid
00g – Joseph Gosek
1F – Andrew Lloyd
1x – Willy Decker Jr.
15 – Greg Henry
9 – Kristian Smoke
16B – Chris Bonoffski
73jr – Sid Harmer
21 – Daryl Barrett
27 – Jason Reome
113jr – Frank Guererri
70a – Alex Payne
18 – Eli Gilbert
6c – Brian Carter
70X – Josh Coonradt
35 – Ken Gates
75 – Gary Silkey
27 – Dominic Stone
711 – Rich Crane
99 – Buck Gasner
32 – Richard Spencer
14 – Kim Duell
110 – Devon Camenga
X15 – Tyler Bushey
2H – Luke Horning
322 – Jay Casey
324 – Jason Casey
74N – Jim Normoyle
7 – Rob Yetman
711x – Chris Crane
4M – Jordan Modiano
25y – Ken Griffin
8k – Ivan Joslin
17s – Ernest Staelens
9 – Shane Henderson
51 – Jason Meltz
101 – Edward Kotary
25 – Chad Jeseo
14 – Kim Duell
15 – Beau Ballard
2 – Peter Stefanski
96 – Andrew Graves
3k – Shawn Kirby
56 – Jay Fitzgerald
10 – Tony Markou
1x – Mike White
28 – Burton Ward
57K – Kevin Fetterly Jr.
97 – Ryan Gates
16x – Timothy Bailey
23 – Scott Towslee
23bb – Chuck Towslee
67 – Johnny Rivers