Want the latest Super DIRTcar Series news right in your inbox?
The Greatest Shows on DIRT
DIRTcar Nationals was a Non-Points Event; Series Points start after the March 31st event at Atomic Speedway in Ohio
Points Updated: February 18, 2023
iRacing is the world's premier motorsport racing simulation. iRacing puts you in the driver's seat by allowing members to experience today's newest form of competitive motorsport: virtual racing. iRacing is a fun, inexpensive and highly-competitive way for race fans and gamers to break a sweat by braking hard at the apex, while overcoming head-to-head racing challenges usually reserved for professional racers.
iRacing is the ultimate global racing portal. Whether you want to experience a NASCAR Cup car, a World of Outlaws Sprint car, an open-wheel IndyCar, an Australian Supercar, an IMSA Prototype or Touring Car, or the ultimate: an FIA Grand Prix car, iRacing's online racing simulations offer them all. All you need is a computer equipped with one or more USB ports, and a digital wheel/pedal, or gamepad backed by a high-speed Internet connection. iRacing does the work for you by organizing and managing more than 50 official series, or you can choose to race in more than 400 private leagues or launch your own hosted events.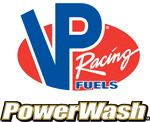 VP PowerWash includes a concentrated dual-action detergent that rapidly dissolves caked up dirt and mud, suspends and floats away dirt and grease… all without leaving streaks or spots.
Want the latest Super DIRTcar Series news delivered right to your inbox each week?