Thunder in the Thousand Islands 100
Can Am Speedway -- Lafargeville, NY
Saturday, April 11, 2020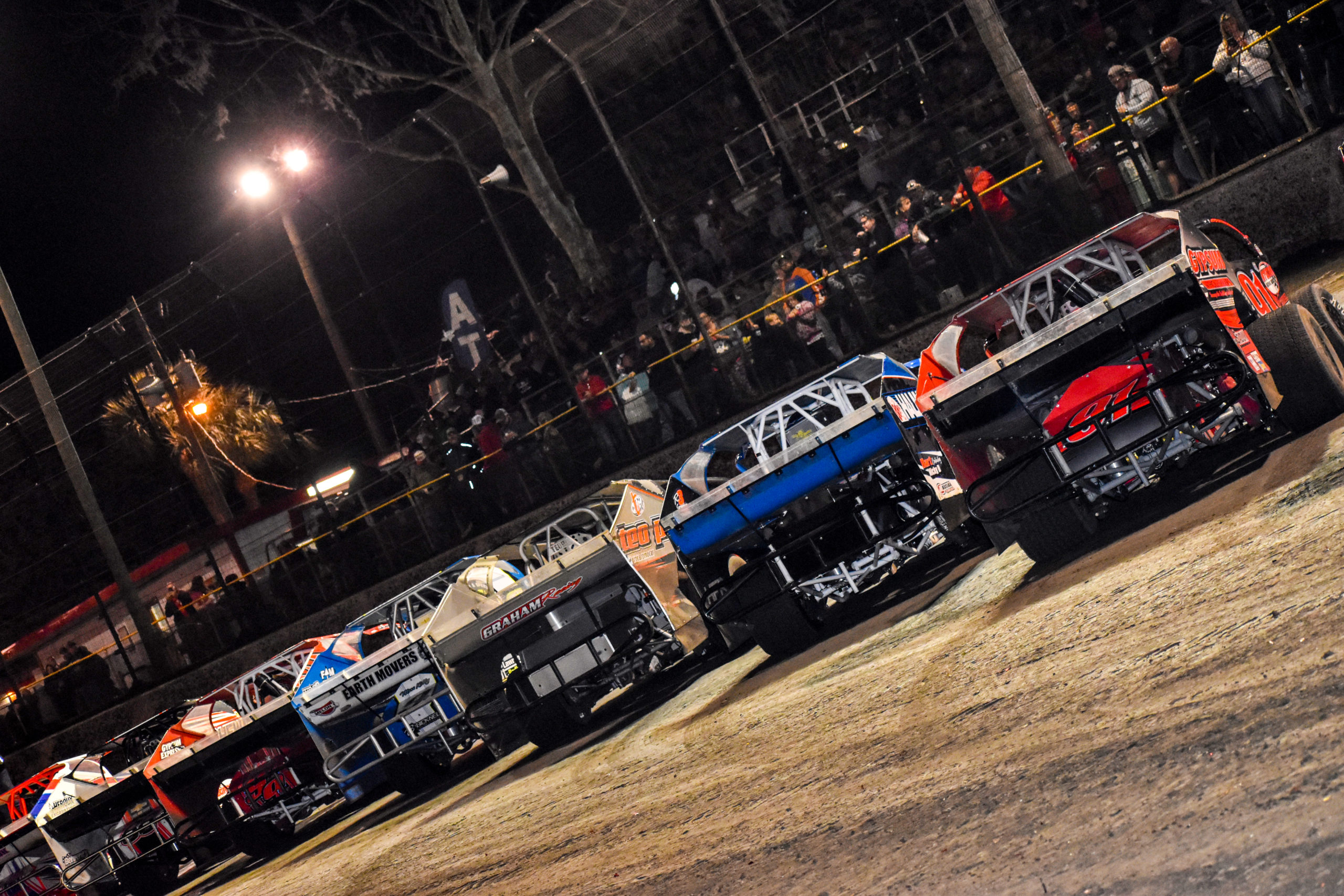 Event Info
Can Am Speedway
CANCELLED
Thunder in the Thousand Islands 100
April 11, 2020
Can Am Speedway
21047 State Route 411
Lafargeville, NY
https://www.racecanam.com
Series
Super DIRTcar Series
To Win Amount
$7,500.00
To Win Amount
$7,500.00
Type of Grandstand
bleachers aluminum and wood
Handicapped Seating
yes
Handicapped Parking
yes
Pit Gate Location
Parking lot
Personal Coolers
no outside drinks medical only
Credit Card Use
Ticket Window, Office, Pit Gate, Concessions
Parking Cost
free
Camping Availability
non-electric, onsite
Closest Airport
Watertown
Other Airport
Syracuse

Can Am Speedway
21047 State Route 411
Lafargeville, NY
https://www.racecanam.com
Track Phone
(315) 876-3478
Ticket Phone
(315) 876-3478
Track Email
canamspeedway@gmail.com
Track History
As a direct descendant of the famed Watertown Speedway, the Can-Am Speedway was built in 1974 by an Evans Mills, NY real estate broker, Leslie W. Brown. The track lasted one year under this ownership and Brown filed for bankruptcy.
Early in 1975, a group of Watertown NY investors purchased the track — Bob Thurston Sr., Douglas Atkinson, and Thomas Coughlin. In 1981, Bob Thurston Sr. bought out the other two and became the sole owner.
The Thurston family owned the track during the glory years of the '80s and '90s. Thurston was responsible for bringing Can-Am under the DIRTcar Racing banner during the winter of 1982-83. The Thurston family did a remarkable job with the speedway, rebuilding the VIP towers after a vicious storm hit the track in 1995. With the help of many people around the racing community, the track was back up and running in just three weeks.
John Wight, of Baldwinsville, NY purchased the track in the summer of 2000. Wight had big plans for the speedway and introduced the Big Block Modifieds as the top class at the speedway. Wight eventually sold the track to Charlie and Billy Caprara from the F.X. Caprara car companies late in the 2003 season. The track would now be known as Caprara Bros. Can-Am Motorsports Park.
Just a couple of months into the 2009 season, the Capraras sold the track to long-time racer and Rochester businessman Tiger Chapman and his wife who currently still own it.
Track Size & Type
3/8 mile clay
Can Am Speedway Facebook
Can Am Speedway Instagram
2021 -- Stewart Friesen on April 10
2020 -- Anthony Perrego on Oct. 9
2019 -- Matt Sheppard on April 13
2009 -- Matt Sheppard on August 21
2008 -- Gary Tomkins on August 16
2007 -- Steve Paine & Tim Fuller on August 18
2003 -- Tim McCreadie on Sept. 6
2002 -- Tim McCreadie on July 24
2000 -- Danny Johnson on July 20
1999 -- Billy Decker on July 22
1997 -- Steve Paine on July 17
1996 -- Bob McCreadie on July 18
1995 -- Danny O'Brien on August 30
1994 -- Alan Johnson on July 20
1993 -- Steve Paine on July 21 
1992 -- Doug Hoffman on July 21
1991 -- Steve Paine on July 23
1990 -- Pat O'Brien on July 17
1989 -- Brett Hearn on July 18