The Big Show 4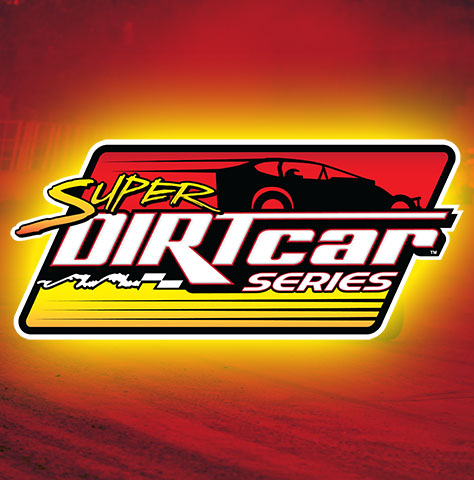 {vimeo}44694074{/vimeo}
Gearing up for Brett Hearn's The Big Show 4
Brett Hearn's Annual Show Features Super DIRTcar Series, Autograph Session with Ron Hornaday
MALTA, N. Y. – June 29, 2012 – All the biggest stars in dirt racing, from Super DIRTcar Series point leader Danny Johnson and two-time series champion Matt Sheppard to Brett "the jet" Hearn himself, will be on the track at Albany-Saratoga Speedway for Brett Hearn's The Big Show 4 Tuesday, July 10. In its fourth year, The Big Show moves to "The Great Race Place," where Super DIRTcar Series Big-Block Modified drivers are sure to face new and interesting challenges on the 4/10-mile oval.
"It's going to be interesting to see on that small track how the Big-Blocks handle the power they have," said Hearn, who is currently fourth in points for the Super DIRTcar Series and first in Big-Block Modified track points at Albany-Saratoga.
For the last three years, Hearn has hosted The Big Show at the Orange County Fair Speedway in Middletown, N. Y., with great success. However, with Albany-Saratoga returning to dirt track racing for the 2012 racing season, Hearn found occasion to bring the show to a new venue and a new audience.
The Big Show 4 features the fourth race in the Super DIRTcar Series, a 100-lap feature drawing some of the greatest Big-Block Modified competitors to the track.
"It's an opportunity now for people to see the Super DIRT Series in the Big-Block form for the first time in quite a few years at Albany-Saratoga," said Hearn. "With the momentum the track has had so far this year, we're expecting a huge crowd for that race."
An additional race, the Dash for Cash sponsored by Morris Ford, will pit Super DIRTcar Series drivers against Albany-Saratoga regulars for a 12-lap competition. The ten-car Dash will put the top five point leaders for the Super DIRTcar Series on the track with the top four track point leaders and one final driver to be selected by a fan vote. Rounding out the racing action of the night is a Pro Stock event.
Fans who arrive early will be able to attend an autograph session from 5 to 6 p.m. that not only features appearances from Super DIRTcar Series drivers and Albany-Saratoga competitors, but also one from NASCAR Camping World Truck Series all-time winner and four-time champion Ron Hornaday.
Gates open at 4 p.m. and racing starts at 7 p.m. for Brett Hearn's The Big Show 4. Tickets are available at the gate the day of the event. Adult general admission tickets are $22 each and tickets for children under 12 are $5 each.
For more information about The Big Show 4, visit www.thebigdirtshow.com. For the latest updates on the Super DIRTcar Series, visit the website at www.superdirtcarseries.com, "like" DIRTcar Racing on Facebook, or follow the Super DIRTcar Twitter feed, @SuperDIRTcar.
EVENT DETAILS
What: Brett Hearn's The Big Show 4
Who: Super DIRTcar Series drivers, Albany-Saratoga Big-Block and Pro Stock competitors
When: Gates open at 4 p.m. and racing starts at 7 p.m. Tuesday, July 10
Where: Albany-Saratoga Speedway