Rite Aid 200 Ticket Give-Away Program Set To Kick Off At Ransomville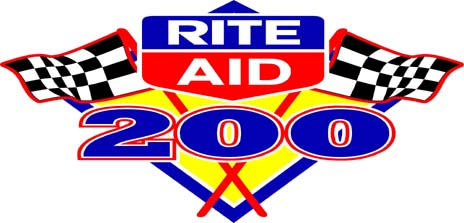 Weedsport, NY — June 23, 2008 – By Tom Skibinski, Advance Auto Parts Super DIRTcar Series PR Director
The countdown to Super DIRT Week is now officially underway with a special driver appearance and ticket giveaways scheduled at the Rite Aid Pharmacy in Lockport, New York. The appearance and giveaways are in conjunction with the upcoming Advance Auto Parts Super DIRTcar Series/Rite Aid 200 Qualifier race at Ransomville Speedway.
All-time Advance Auto Parts Series winner Brett Hearn will be appearing at the Rite Aid Pharmacy at 459 South Transit Road in Lockport on Thursday, July 3 from 12noon to 2:00 pm. Posing beside his mighty Big-Block Modified race car, Hearn will be available to meet the fans, sign autographs and pass out special Autograph cards.
The first 90 fans at the store, beginning at noon, will receive a free ticket to the Advance Auto Parts Super DIRTcar Series/Rite Aid 200 Qualifier presented by CWM Chemical Services and Pete Cosco Haulage Ltd. at Ransomville Speedway scheduled for later that same day.
The popular program is part of the promotion for the Rite Aid 200 race on Sunday of Super DIRT Week XXXVII, Oct. 7-12, in Syracuse, N.Y. Promotions are scheduled throughout the season at pharmacies located across the Northeast. Each pharmacy promotion will feature DIRTcar driver appearances, race cars, the unique Rite Aid "cut-away" Modified, free autograph cards and free tickets to Advance Auto Parts Super DIRTcar Series/Rite Aid 200 Qualifier races.
Fans can find more information on the Rite Aid promotion by visiting Rite Aid Pharmacy online at www.riteaid.com. For race information, please visit www.superdirtcarseries.com or www.dirtcar.com.
Rite Aid Ticket Give-Away Track Schedule
DATE TRACK (PHONE)
Thr-Jul 3 Ransomville Speedway (716/791-3602)
Wed-Jul 16 Grandview Speedway (610/754-7688)
Fri-Aug 8 Brewerton Speedway (315/668-6906)
Sat-Aug 9 Canandaigua Speedway (585/394-0961)
Sat-Aug 16 Can-Am Motorsports Park (315/658-4431)
Sun-Aug 31 Cayuga Co. Fair Speedway (315/834-6606)
Mon-Sep 1 Rolling Wheels Raceway (315-689-7809)
Sat-Sep 6 Lebanon Valley Speedway (518/794-9965)
Sat-Sep 20 Canandaigua Speedway (585/394-0961)
Sat-Sep 27 Rolling Wheels Raceway (315/689-7809)
Mon-Oct 13 Super DIRT Week XXXVII
Headquartered in Roanoke, Va., Advance Auto Parts, a leading automotive aftermarket retailer of parts, accessories, batteries, and maintenance items in the United States, serves both the do-it-yourself and professional installer markets As of April 19, 2008, the Company operated 3,291 stores in 40 states, Puerto Rico, and the Virgin Islands. Additional information about the Company, employment opportunities, customer services, and on-line shopping for parts and accessories can be found on the Company's web site at www.advanceautoparts.com.
The Advance Auto Parts Super DIRTcar Series for Big-Block Modifieds is brought to fans across the Northeast by several sponsors and partners, including series sponsors Advance Auto Parts, Hoosier Racing Tire and Sunoco Race Fuels. Promotional partners include AMB i.t., Rite Aid Corporation and the University of Northwestern Ohio and the contingency sponsors are Bert Transmission, Bicknell Racing Products, Bilstein Shocks, Brodix Cylinder Heads, Crane Cams, Integra Shocks, MSD Ignitions, Motorsports Safety Systems, Penske Shocks and Wrisco Industries.