Matt Sheppard has been paving a gold path to the 50th Running of NAPA Super DIRT Week, leading the Super DIRTcar Series points, collecting the most wins of all Series drivers and claiming the inaugural SummerFAST title.
But the more success he has, the higher the pressure to win the historic event at Oswego Speedway rises.
"It is the biggest week of the year and when you're running as well as we've been running, it's almost like added pressure to win it," Sheppard said. "You're having such a good year and not to win it, you know, it's definitely a disappointment."
Sheppard, the overall five-time Super DIRT Week champion, of Waterloo, NY, has been pretty good a figuring out how to win New York's biggest race, though. No matter what car he's in or what venue it is at.
He's the only driver in the history of Super DIRT Week to have won it in a Sportsman Modified (2000), 358 Modified (2003) and Big Block Modified (2009) at the New York State Fairgrounds. Then, when the event moved to Oswego Speedway, he still managed to win it in a 358 Modified (2017) and Big Block (2017) – currently the only driver to have done so in the same year at Oswego.
"It's pretty cool, to kind of come up through and win all three divisions," Sheppard said. "I was fortunate that I came up in a good era where it was a good steppingstone for me, going from each division.
"You know, when I won that Sportsman race, that was the biggest win of my career. Then when I won the 358 race, that was the biggest win of my career, and then when I won the Big Block race, that was the biggest win of my career. Each time was definitely a milestone moment."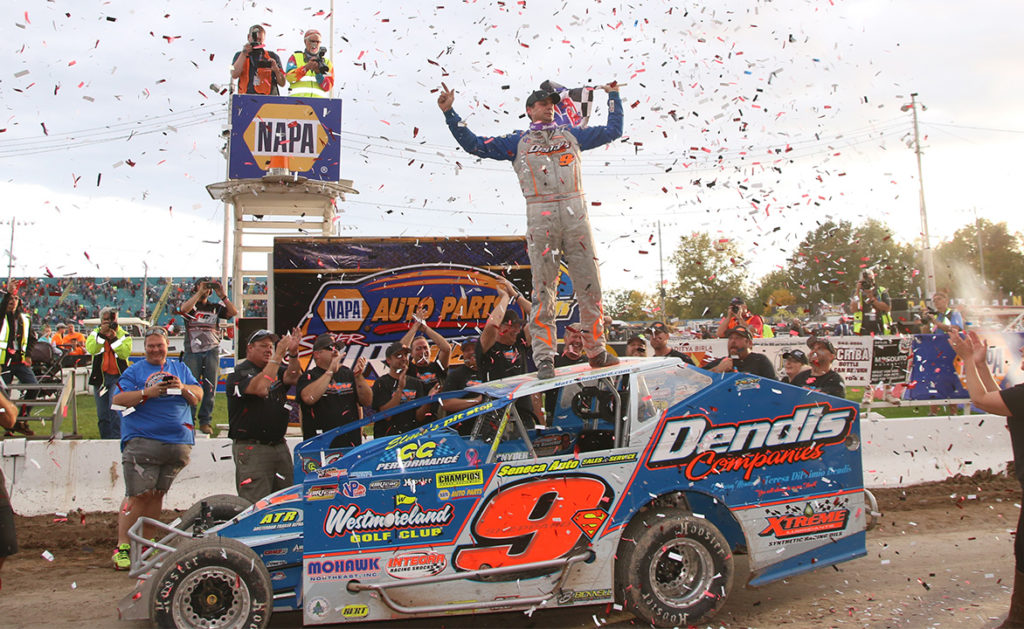 The memories of each victorious step haven't faded either. Not fully.
"Gets a little foggier as the years go on," he chuckled out. "It's been a while, but I still remember."
He'll get a shot at having a clearer vision of another potential DIRTcar 358 Modified win this year, rejoining the division at Super DIRT Week for the first time since 2018 – finishing third in that race.
Sheppard also finished third in the Big Block at NAPA Super DIRT Week last year – his first Big Block podium since winning in 2017. The finish helped solidify his title as eight-time Super DIRTcar Series champion going into the Series finale at the World Finals in Charlotte, NC.
He's put himself in a good position to try and do so again this year, currently holding a 86-point lead over two-time and defending NAPA Super DIRT Week champion Mat Williamson with four more Series events until Super DIRT Week – the next being Mr. DIRT Track USA at Lebanon Valley Speedway, Sept. 3.
But the only championship on his mind at the moment is winning the Billy Whittaker Cars 200 during the historic 50th year of the event. With his Series win at Orange County Fair Speedway earlier this year he's already guaranteed himself a starting position in the prestigious race.
"We go there go like 300 other competitors; we want to get that big trophy at the end of the week," Sheppard said. "Hey, man, that's why we do this."
For the full 50th NAPA Super DIRT Week schedule and tickets, CLICK HERE.
If you can't make it to the track, you can watch every Super DIRTcar Series event and all of NAPA Super DIRT Week live on DIRTVision – either online or by downloading the DIRTVision App.