Mr. DIRTcar Sportsman Join RWR WoO Sprint Card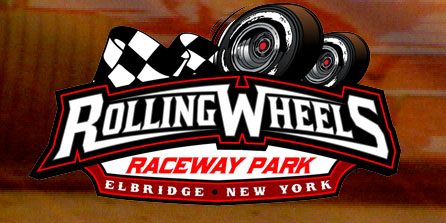 Weedsport, NY — January 14, 2008 – By Tom Skibinski, DIRTcar Racing NorthEast PR Director

The 2008 Hoosier Tire/Sunoco Race Fuels Mr. DIRTcar Sportsman Championship Series has grown by one race with the addition of a fifth date at Rolling Wheels Raceway Park on Monday, May 26.
The Memorial Day special at Rolling Wheels now features an Advance Auto Parts World of Outlaws Sprint Car Series/Mr. DIRTcar Sportsman Series doubleheader with valuable points on the line for both popular touring divisions.
"This will be a great way to end the holiday for our race teams and fans," said Cory Reed, DIRTcar Racing NorthEast Director of Competition & Track Sanctioning. "With Sportsman already on the Hall of Fame Classic card Sunday night at Cayuga County, this will give even more incentive for invaders to come and stay over when Rolling Wheels runs the next day just 10 minutes away."
Beginning with a 55-lap event at Black Rock Speedway on April 5 and concluding with a 50-lapper during Eastern States Weekend at Orange County Fair Speedway on October 18, the 19th annual Sportsman Series for DIRTcar Racing NorthEast's entry-level open-wheel division now offers 17 events at 13 speedways.
For additional Series information, please contact Cory Reed, DIRTcar Racing NorthEast Director of Competition & Track Sanctioning, at the Weedsport office (315/834-6606) during normal business hours or log into the DIRTcar homepage at www.superdirtcarseries.com to find out more about the entire circuit.
2008 Mr. DIRTcar Sportsman Championship Series Schedule
*All events subject to change.
DAY-DATE TRACK LOCATION
Sat-Apr 5 Black Rock Speedway Dundee,NY
Mon-May 26 Rolling Wheels Raceway Elbridge,NY
Thr-Jul 3 Rolling Wheels Raceway Elbridge,NY
Fri-Jul 4 Brewerton Speedway Brewerton,NY
Thr-Jul 10 Brockville Ontario Speedway Brockville,ONT
Mon-Sep 1 Rolling Wheels Raceway Elbridge,NY
Fri-Sep 5 Ransomville Speedway Ransomville,NY
Sat-Sep 6 Merrittville Speedway Thorold,ONT
Sun-Sep 7 Humberstone Speedway Pt.Colborne,ONT
Sat-Sep 13 Genesee Speedway Batavia,NY
Sat-Sep 20 Canandaigua Speedway Canandaigua,NY
Sat-Sep 27 Rolling Wheels Raceway Elbridge,NY
Fri-Oct 3 Fulton Speedway Fulton,NY
Wed-Oct 8 Can-Am Motorsports Park LaFargeville,NY
Fri-Oct 10 Rolling Wheels Raceway Elbridge,NY
Sat-Oct 11 New York State Fairgrounds Syracuse,NY
Sat-Oct 18 Orange County Fair Speedway Middletown,NY
The Advance Auto Parts Super DIRTcar Series for Big-Block Modifieds is brought to fans across the Northeast by several sponsors and partners, including series sponsors Advance Auto Parts, Hoosier Racing Tire and Sunoco Race Fuels. Promotional partners include AMB i.t., Rite Aid Corporation and the University of Northwestern Ohio and the contingency sponsors are Bert Transmission, Bicknell Racing Products, Bilstein Shocks, Brodix Cylinder Heads, Crane Cams, Integra Shocks, MSD Ignitions, Motorsports Safety Systems, Penske Shocks and Wrisco Industries.