The Super DIRTcar Series championship crown remained atop Mat Williamson's head at the end of 2020. But only by default.
The racing season that never was, due to the COVID-19 pandemic in 2020, allowed Williamson to hold the title without a fight for another year. However, with restrictions in New York easing and a new Super DIRTcar season ahead, the St. Catharines, ON driver is eager to earn the crown once again.
"We're in good shape," he said. "We went to Florida (for the DIRTcar Nationals) a few months ago and shook everything down. Stuff went back to the shop. The guys up there got everything turned around and we're ready to go for Can-Am (the Super DIRTcar Series season-opener on Saturday, April 10). That'll be the first race back in the Northeast the #88 Buzz Chew car. It'll kick off a busier than normal April. I'm looking forward to it."
While the Series was able to run the six-day OktoberFAST event last year, the $7,500-to-win April 10 event at Can-Am Speedway, in LaFargeville, NY, is the first scheduled points event in more than a year. That year-break from full-time racing made for a tough 2020, Williamson said.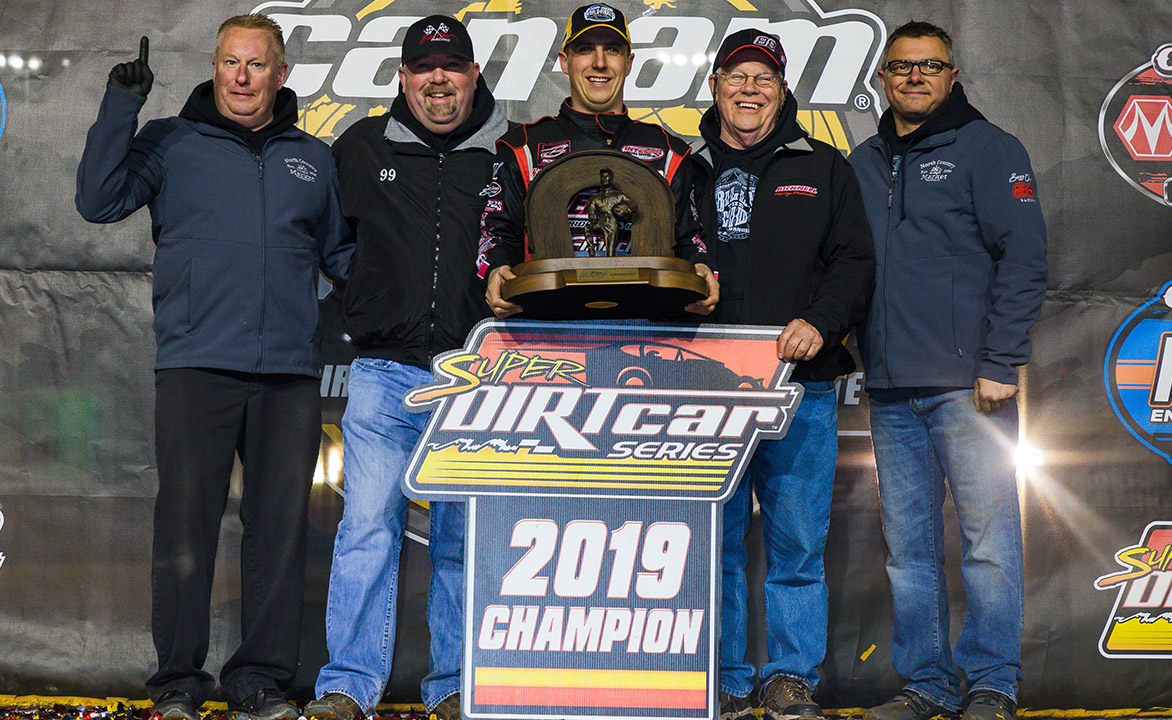 The toughest part was getting from Canada to the United States for the few races there were. Not only was he missing out on races, but he was also missing out on opportunities to work his other job at Bicknell Racing Products in New York.
There was a lot of homework on his plate to figure out what he needed to do and how to still make a living, Williamson said. Fortunately, for him and his family, with the success he had in 2019, they set themselves up to be prepared – unexpectedly – for the pandemic. He was in good standing financially and in health to make for an easier path across the border.
"If the thing would've hit the year prior, we might not have been set up to cross," Williamson said. "We just weren't set up professionally. We didn't have the people in place that made crossing the border easy. All the bad that came out of it ended up being good timing really.
"Fortunately, we got through it. I didn't get fired from any cars. We're back here in hopefully a normal summer and get back to winning again."
This year, he's focused on getting back to normal. Getting back into a rhythm.
"At the end of last year, we kind of got into some normalcy with OktoberFAST and [winning at] Port Royal," Williamson said. "That, I think, helped me out personally. Everyone, even the crew, kind of get into a rhythm and they know what to do when you race often. Last year, we weren't doing that. We kind of have a game plan with what is happening with the world and what is going on this summer. Like I said, we're looking forward to it and hope to get back into the winning ways."
He scored three top-five finishes and six top-10s during the six-day OktoberFAST event in New York last year and then backed up that performance with two top-fives and three top-10s during the four-day DIRTcar Nationals event at Volusia Speedway Park in February – a non-points event for the Super DIRTcar Series. Williamson knew he was at a disadvantage going into the DIRTcar Nationals with not having raced as much as other drivers in the field. However, he left Florida feeling like he and the team started to find their rhythm that's been at rest, waiting to end its hibernation.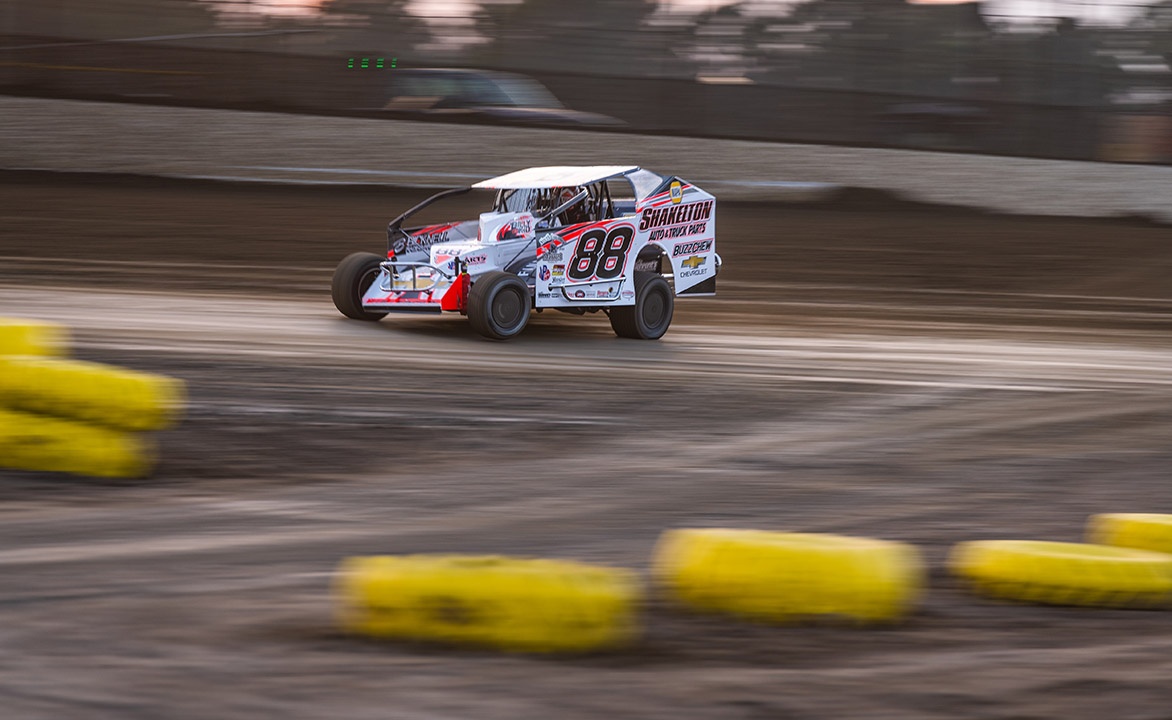 While chasing the 2021 Super DIRTcar Series championship will be Williamson's main focus in 2021, it's not the only title he's after.
"This year we're going to do Friday nights at Ransomville, where we haven't won a championship at yet," he said. "We're going to really chase that and we're going to chase the Super DIRTcar championship. One we've got before and the other we haven't. Both we're looking forward to.
"We're going to race as much as possible. Probably going to race at Orange County [Fair Speedway] some Saturday nights and race some Thursday nights. Probably going to race back home at Merrittville [Speedway in Ontario] at every opportunity that we can. It's going to be a good year. We're looking forward to it. The biggest goal is obviously the Super DIRTcar Series championship and win some big money races."
Two of those big races circled on his calendar are the World of Outlaws Bristol Throwdown, April 22-24, and the return of the prestigious NAPA Auto Parts Super DIRT Week at Oswego Speedway, Oct. 6-10. Along with trying to defend his Super DIRTcar Series championship title, Williamson will aim to defend his 2019 Super DIRT Week win, as well. He also has a target on his first Small Block win at Oswego.
Bristol Motor Speedway will be a new experience for all Super DIRTcar Series drivers, as the April event will be the first time in history the Big Blocks grace the famous half-mile track for two $10,000-to-win Features. That has the Canadian excited.
"There's a lot of good drivers in the Big Block series," Williamson said. "I think we can put on a good show and show the world what we can do on such a big stage."
There are several big stages available for Williamson to stand on this season. But when the calendar turns to November, he's focused on standing atop the championship stage during the World Finals at The Dirt Track at Charlotte with the championship still firmly on his head.
For the full 2021 Super DIRTcar Series schedule, CLICK HERE.
If you can't make it to the track, you can watch all the action live on DIRTVision with the annual Platinum FAST PASS subscription for $299/year or the monthly FAST PASS subscription for $39/month.