Advance Series Hall of Fame 76 Goes Live On DIRTVision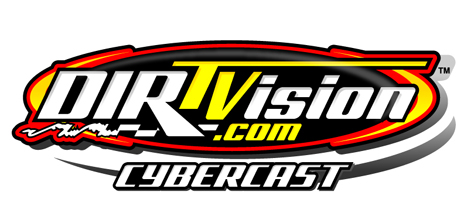 Weedsport, NY — May 22, 2008 – Josh Becker, DIRTVision.com

DIRTVision.com is set to bring fans a live dose of the Advance Auto Parts Super DIRTcar Series this Sunday from the famed Cayuga County Fair Speedway. Make sure to tune in on May 25th at 7:30pm for live video coverage of the Hall of Fame 76. For only 8.99 you can watch all the action of the Advance Auto Parts Super DIRTcar Series and the DIRTcar Crate Sportsman division.
To sign up just log on to www.DIRTVision.com, click on subscription tab, fill out the information and you're off to the races. Each event will be available on a pay per view basis. To watch the Hall of Fame 76 from Cayuga County Fair Speedway, make sure you sign up for the Hall of Fame VIP Pass. To purchase all 2008 live video events users can sign up for the DIRT Track Ticket for only 59.99, a savings of over $100 Dollars.
The DIRTVision cybercast is the exclusive live video streaming broadcast of the World Racing Group. All users must have high speed internet (DSL, Cable, T1) with a 400kb download to view live streaming video. Make sure to sign up early to avoid any technical problems.
The DIRTVision Cybercast is presented by BUTLERbuilt professional seating systems. Call 704-784-1027 and Let BUTLERbuilt build you an advantage!!!