Deprecated
: strtotime(): Passing null to parameter #1 ($datetime) of type string is deprecated in
/var/www/dirtcar/wp-content/plugins/dirtcar_widgets/includes/dirtcar_drivers.php
on line
35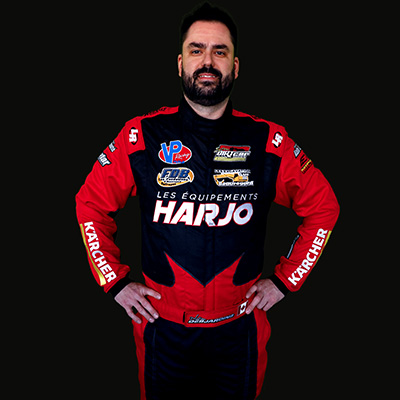 Latest

Mathieu Desjardins News
About Mathieu Desjardins
2022 World of Outlaws World Finals Feature winner Mathieu Desjardins enters his rookie season as a full-time Series driver looking to bring home more wins.


Favorite movie: Good Will Hunting
Favorite band: I don't have a favorite band but I love Queen, Elvis, Metallica, old Rock n' Roll
Pump up music before a race: Rage Against the Machine
Favorite food: Italian
Favorite beverage: Wine
Favorite smell: When you put white wine in a pan with garlic and onions

If you were stranded on a desert island, which three things would you take? Water, Wine, and someone to share my bottle of wine with
You're spending a week in a panic room, who would you take with you? My girlfriend
Who is your favorite race car driver? Stewart Friesen, Steve Payne, Alan Johnson, Jimmie Horton

First car: Honda Civic
Favorite track: Autodrome Drummond, The Dirt Track at Charlotte
Favorite place to stop between races: US- Olive Garden, Texas Roadhouse Canada-Texas Roadhouse
Favorite off-track hobby: cooking

Favorite fan moment: not sure
Biggest accomplishment: Winning a Super DIRTcar Series Feature during the 2022 World of Outlaws World Finals
Biggest break you have had in your racing career: The chance I've been given to compete in a Big Block by my sponsors
If you weren't a race car driver, what would you be? I would have more time to work my job as a truck driver but my goal is to be able to make a living as a race car driver.

Driver Stats
[table "" not found /]